Our local fish shop is right by the quayside and you will find our door beside the big blue roller doors of the fish factory. 

Opening hours:
Monday to Friday 9 a.m. - 4 p.m.
Saturday 9 a.m. - 1130 a.m. (or sometimes longer)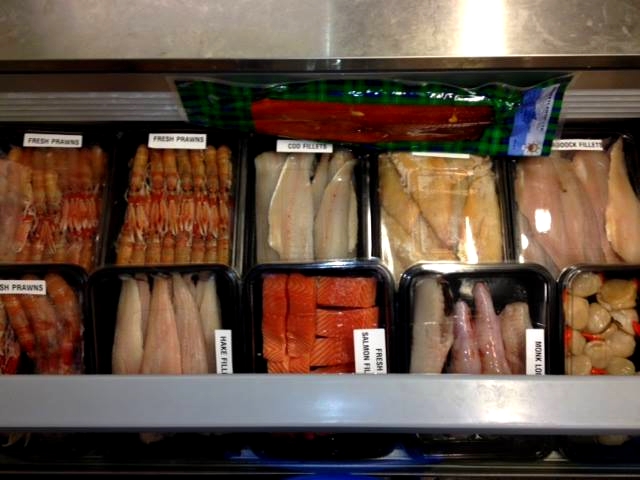 We sell the following either fresh or frozen (and depending on availablity):
fresh salmon; hot smoked salmon; haddock; smoked haddock; cod; skate; ling; coley; monkfish; witches; Dover sole; megrims; scallops; langoustines; cockles; razor clams.
We also sell frozen breaded cod, haddock and scampi.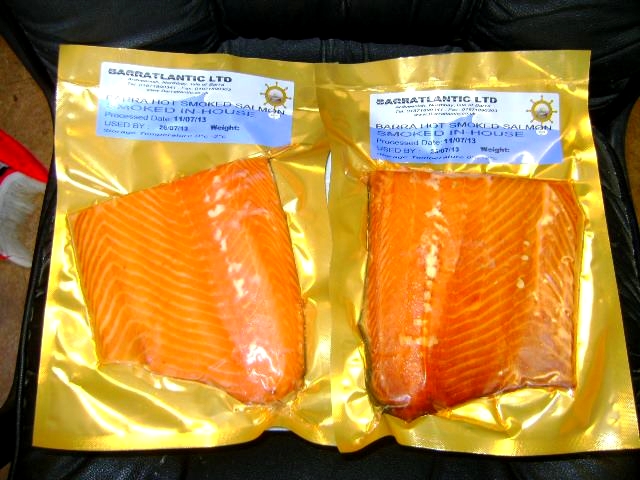 Because our shop is right there on the quayside, you can be sure that all the fish we sell is either freshly caught and prepared, or prepared and frozen at the earliest possible time after it arrives at the factory.
Please come and visit us and see what today's catch has brought!

We at Barratlantic bring you the finest seafood...naturally.